Pure science. Pure performance
Livsdal air purifiers incorporate the same advanced purification technology you will find in hospitals and even the space industry, where compromise is simply not an option. All models effectively eliminate exhaust fumes from traffic, as well as the harmful particles contained in flame retardants used for textiles, furniture and electronics. All are also scientifically proven to eliminate the smallest particles such as dust, bacteria and viruses.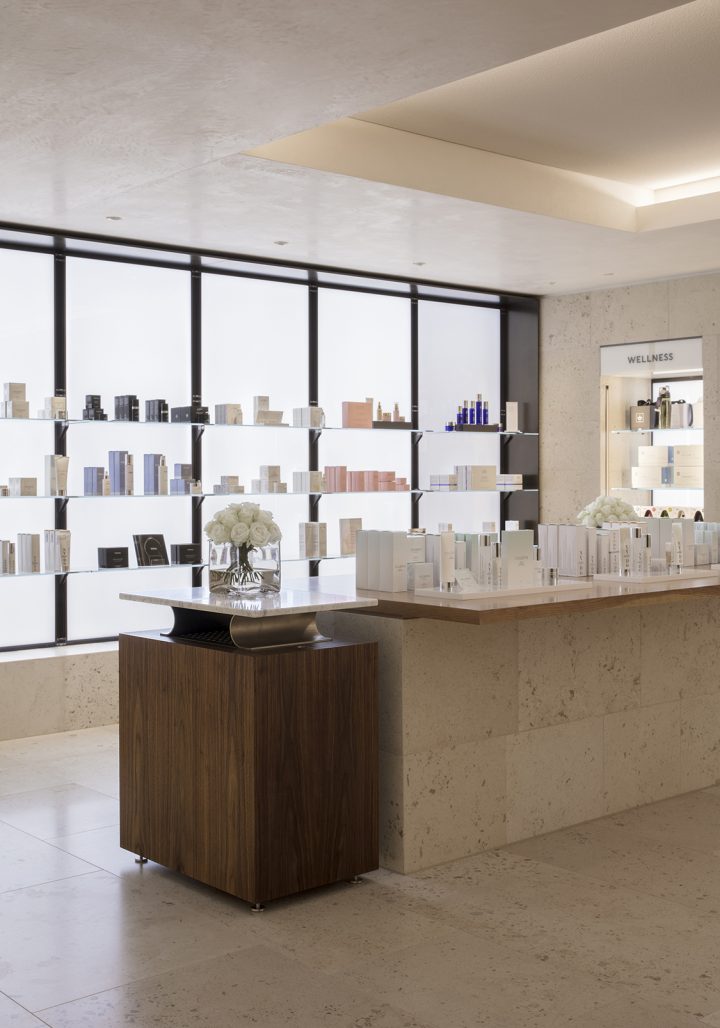 Livsdal air purifier eliminates
Automobile exhaust
Pollen
Toxic substances from detergents
Harmful gases from flame retardant in interior and electronics
Bacteria and mould spores
Viruses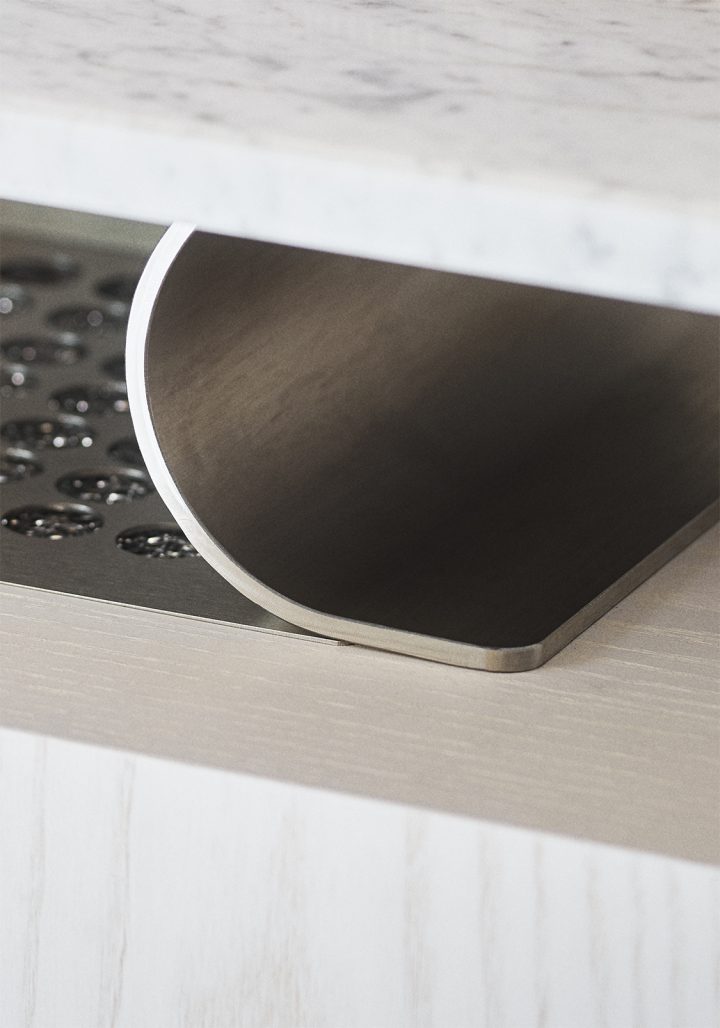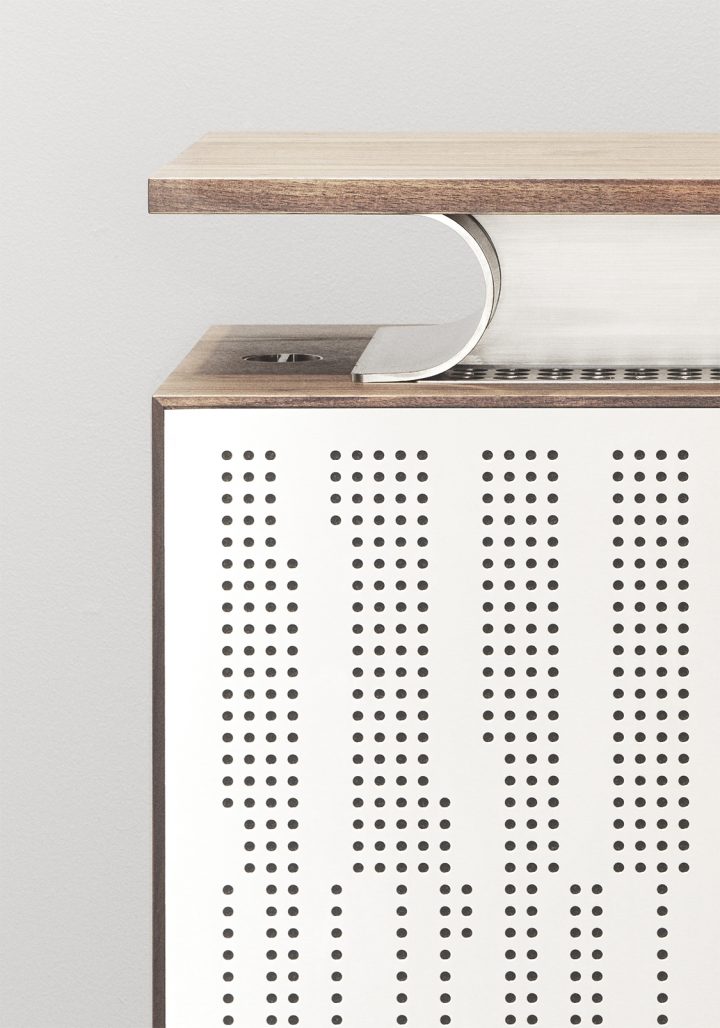 The most advanced filter technology in the market
The industrial grade HEPA H13 particle filter is produced by Camfil, the Swedish filter specialists. It captures particles such as PM10, PM2.5, PM1 all the way down to nanoparticles. Each filter is tested and certified to CGMP standard, and is individually scan-tested to EN1822 for airflow, resistance and efficiency and serialised on the product label. To the layman, that means virtually everything.
The molecular carbon filters remove nitrogen dioxide, sulphur dioxide and ozone from gases, as well as formaldehyde and volatile organic compounds. To put it another way, Livsdal delivers an unrivalled purification capacity up to 20 times greater than the average competitor.
Livsdal One filter size
Industrial grade HEPA H13 particle filter 9.7 m²/104 ft²
Carbon Molecule filters 11.7 kg/25.8 lbs of activated carbon
Livsdal Essential filter size
Industrial grade HEPA H13 particle filter 6.3 m²/68 ft²
Carbon Molecule filters 5.9 kg/12.9 lbs of activated carbon
How a Livsdal air purifier works
The air purifier is connected to a power outlet, switched on and set to the desired level. The purifier sucks in air via the large air supply grille at the rear. The air passes through the various filters before being blown back out from the front through a smaller outlet. This increases velocity to create circulation in the room.
After 15-20 minutes all the air in the room will have been purified. Even so, new air is constantly being introduced and so the air purifier should continue to function. And it does all this exceptionally quietly. The interior fan generates a muted white noise reminiscent of the ocean waves.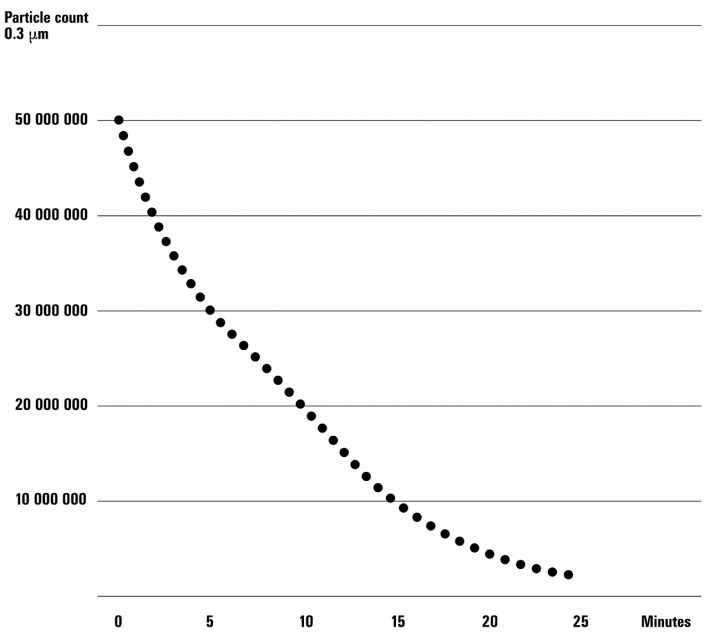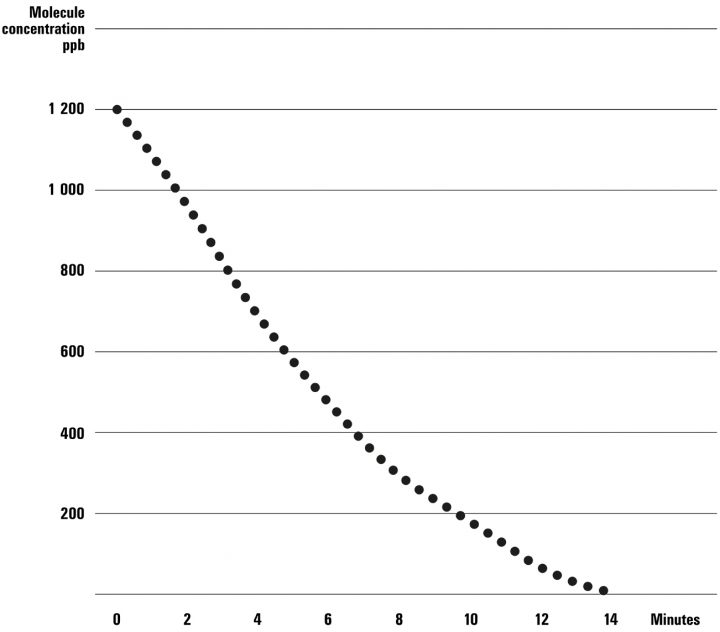 Lab proven technology
In a series of tests at the Camfil Tech Centre in Trosa, Sweden, Livsdal reduces 0.3 micron-sized particles in a 20 cubic metre chamber from 50 million to 2 million particles per cubic metre in 25 minutes at medium speed.
The other test shows the complete elimination of Toluene molecules from 1200 parts per billion to zero in a mere 14 minutes at medium speed.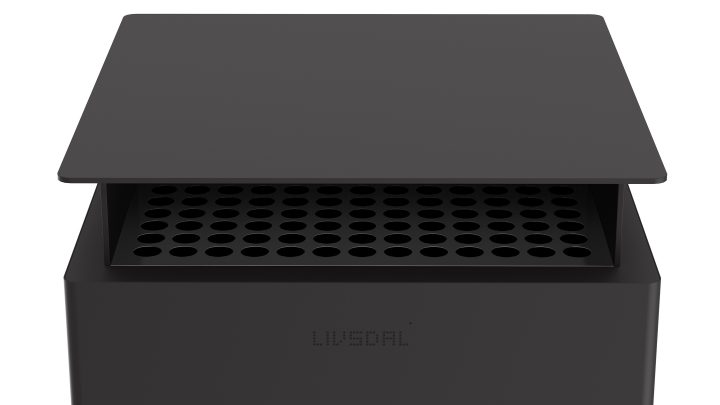 Air flow, sound and energy consumption at different power levels
Air delivery cubic meters per hour: 55-85-160-280-490
Noise level dB (Lw): 25-33-44-50-66
Energy consumption watts: 8-10-15-21-60
An investment in your health
According to the WHO, airborne pollutants have a negative impact on health. In addition, air pollution has been linked to a range of diseases. The latest research, for example, has shown that particles from vehicle emissions and industrial pollution can be the catalyst for an inflammatory process that triggers heart disease and strokes. Air pollution is also known to aggravate asthma and chronic respiratory disease, while breathing problems interrupt the sleep cycle. More information on asthma and allergy.
Clean air, on the other hand, improves concentration and working capacity. Effective air purification can increase the energy levels of employees and minimise the spread of diseases – all in a highly cost-effective manner.
Air purifiers that catches viruses
Livsdal's high-quality air purifier with Hepafilter is an important tool for minimizing the spread of the coronavirus and thus covid-19. More information.
Air purifiers reduces inconvenience and health risks
Pollen allergy
Sleeping disorder, including apnoea
Airway Diseases
Cancer
Heart disease