Air purifiers provide clean air in the office, school or clinic
An air purifier from Livsdal that combines exceptional performance with award-winning Swedish form and design. The result is an elegant product that significantly increases air quality and blends in as part of the furnishings. With air purification, you not only get clean air that increases your capacity for work, but a safe indoor climate, as well – one that's free from viruses, exhaust fumes, pollen, bacteria, toxic gases and smoke from wildfires.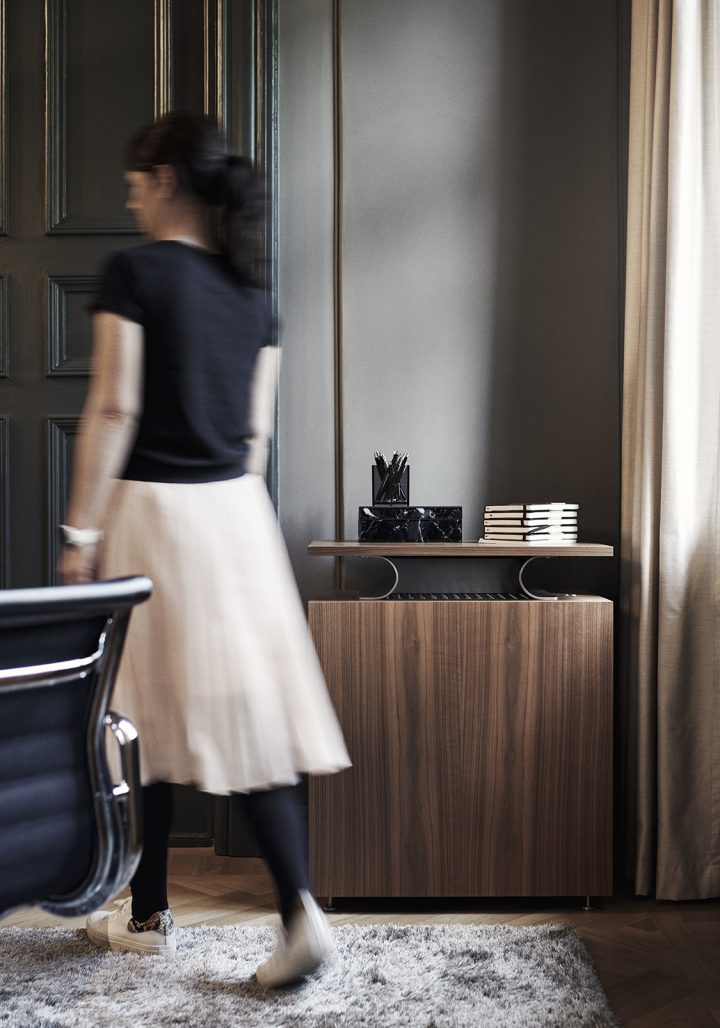 Medical grade, certified HEPA- and carbon filters.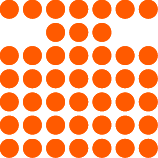 Outstanding design with inspiration from the Swedish Empire style and in materials such as opened grained wood, stainless steel and stone.

The most quiet air purifier with sound like an ocean breeze.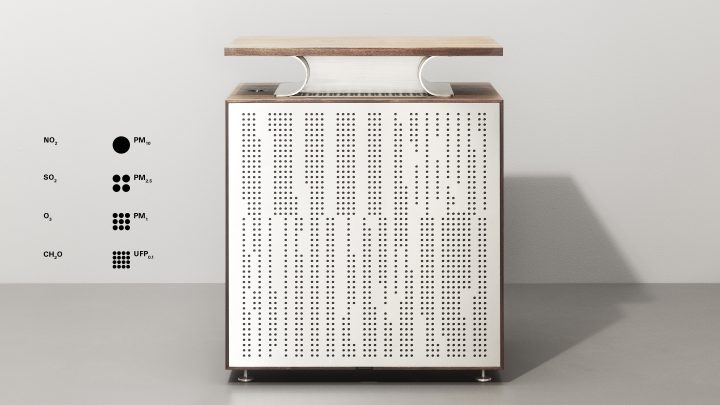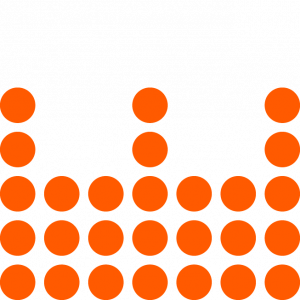 Manufactured by industrial craftsmen in Falköping and Herrljunga in Sweden.
Sustainable design, quality materials and built to last for eternity.

Safe mechanical air purification without ionization or other hazardous technology.
Livsdal air purification – clean air as a service for your office
Spending the working day in an environment offering clean air with the help of air purification enhances the capacity for work, increases concentration levels and reduces sick leave. Using our services in San Francisco, New York or London your office can rent the most efficient mechanical air purifier on the market's. With our help, you have the opportunity to corona-secure and shut out smoke from wildfires in your indoor workplace environment, regardless of whether it is an office, a clinic or a conference centre. Thanks to their stylish design, our industry-leading air purifiers are also able to blend into both modern and classic office environments. We help you design your space according to your conditions, and we offer regular service.
Air purification as a supplement to enhanced ventilation in your school
Holding an intensive lesson in an environment that has clean air with the help of air purification increases energy, improves concentration levels and reduces the risk of spreading infection. Livsdal can offer your school in the San Francisco, New York or London the opportunity of renting the most efficient mechanical air purifier on the market. Thanks to their subtle and tasteful design, our efficient air purifiers also blend into all different types of school environments. We help you design your space according to your conditions, and we offer regular service.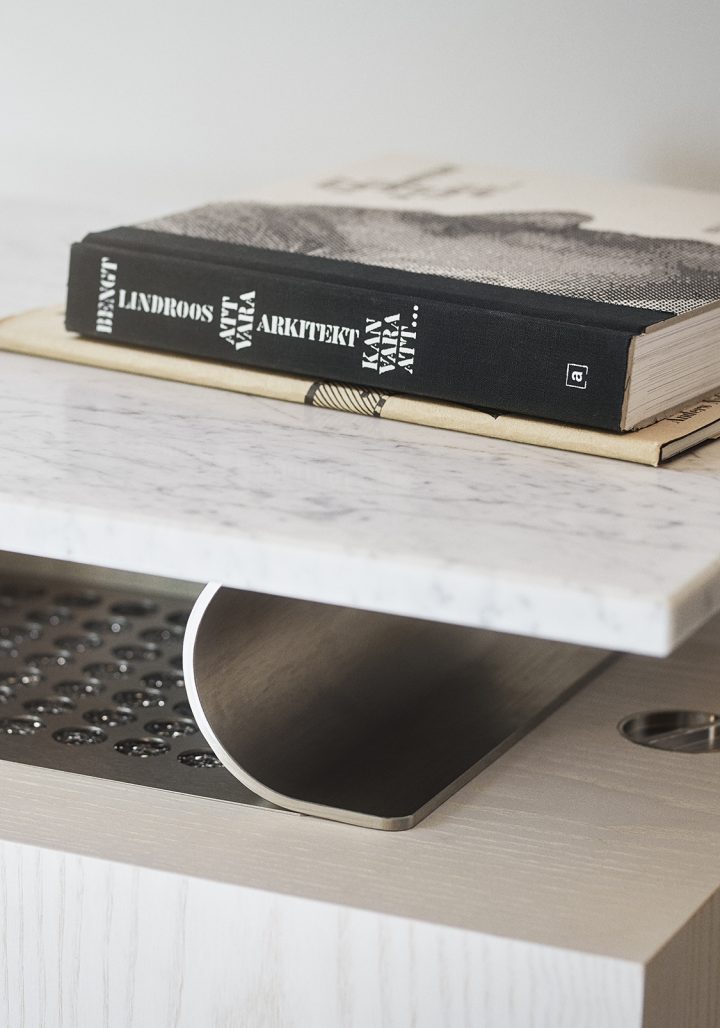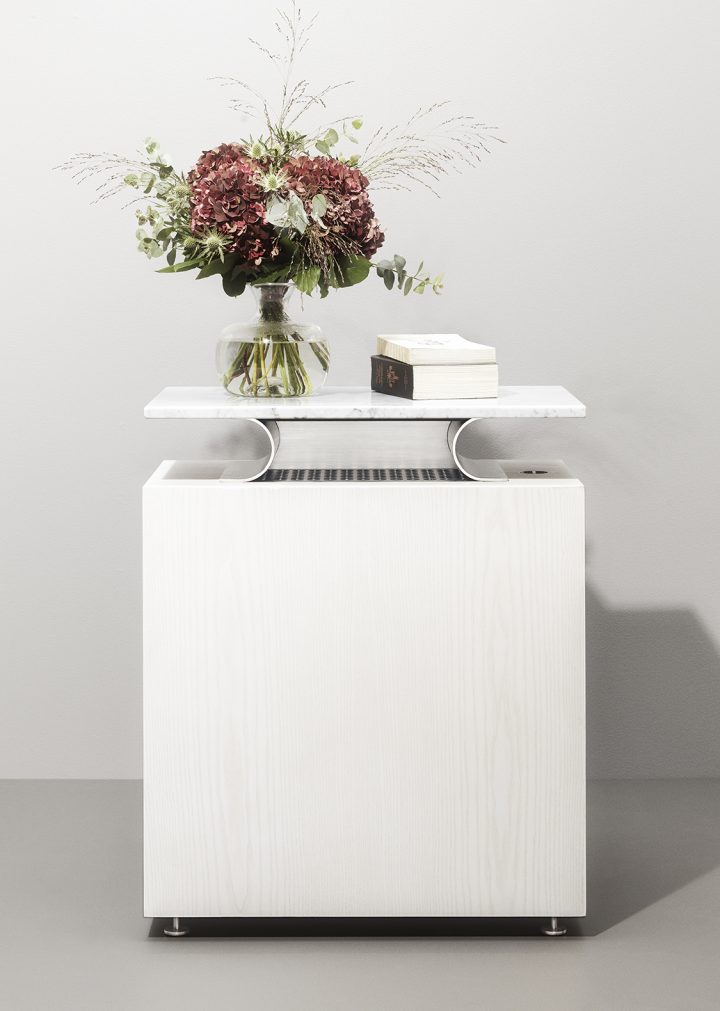 This is how you can create a healthier workplace
We'd like to share with you our tips for creating a healthier workplace with clear routines designed to reduce the spread of infection. Over and above its capacity to minimise the spread of infection, air purification also reduces the problems suffered by people with asthma and allergies. And with clean air in the office and the workplace, all employees also become less susceptible to infection.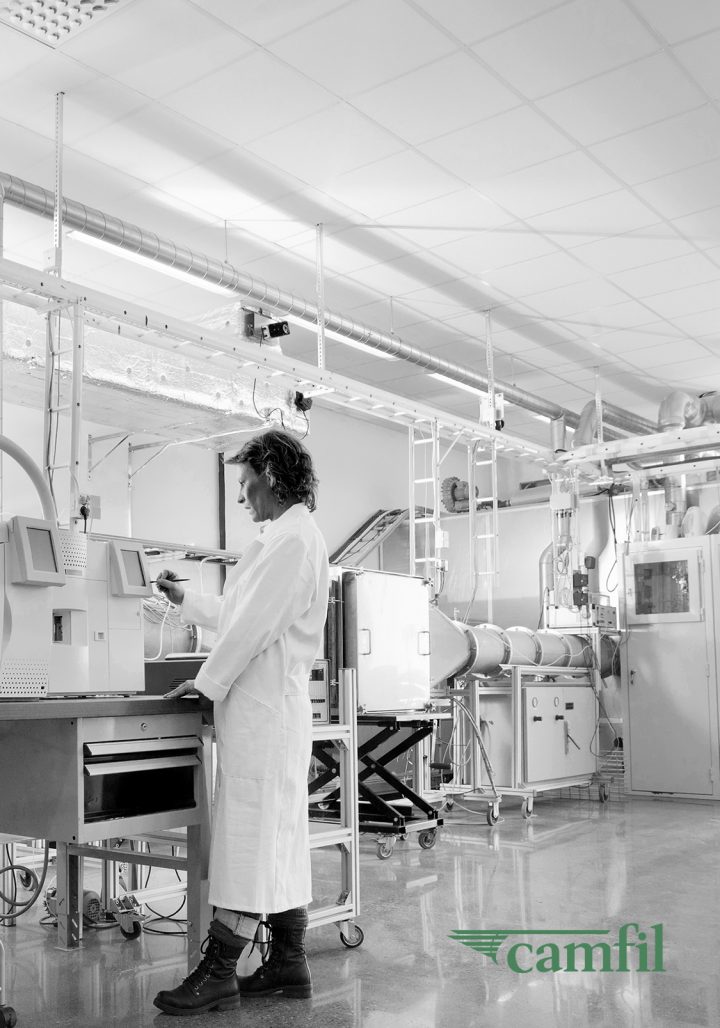 Pure logic behind our products
Our mechanical air purifiers are based on the same technology that is used to create a safe indoor climate as, for example, in hospitals and within the space industry. Each HEPA H13 particulate filter is tested and certified according to the CGMP standard and tested individually in accordance with EN 1822 for airflow, resistance and efficiency. Additionally, each filter is given a unique ID for traceability. The carbon filters, which are supplied by the world-leading, Swedish air filtration specialist Camfil, have been tested in accordance with ISO 10121, the global test standard for molecular filters. You can feel safe with your choice: the purification capacity of our air purifiers is 10-20 times greater when compared with most other air purifiers. Quietness within the indoor environment is also a health issue. That's the reason why Livsdal air purifiers are designed to be as quiet as possible and to minimise noise and vibration. We can guarantee that Livsdal is one of the absolute quietest mechanical air purifiers on the market.
Livsdal uses no other alternative technology such as ionization, photocatalytic oxidation or plasma method, but only particle and carbon filters through which the air is mechanically passed. Because of this, it emits no ozone or formaldehyde and does not interfere with DNA or hormones.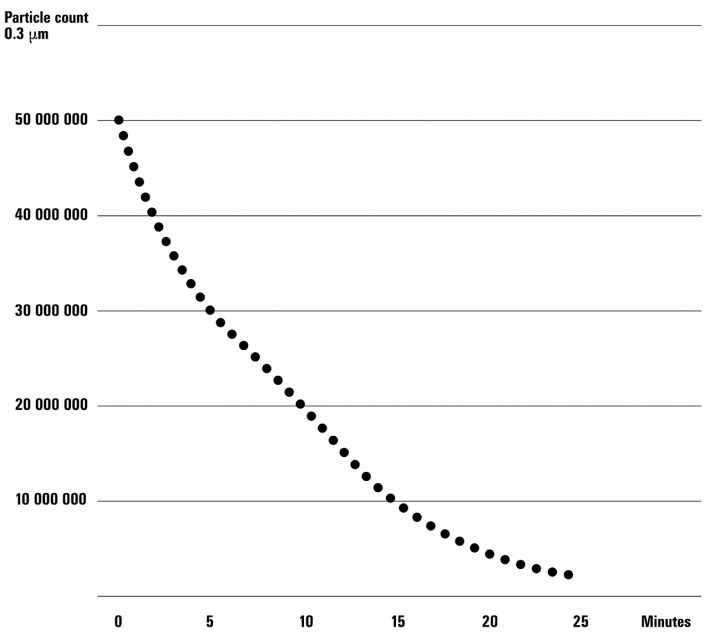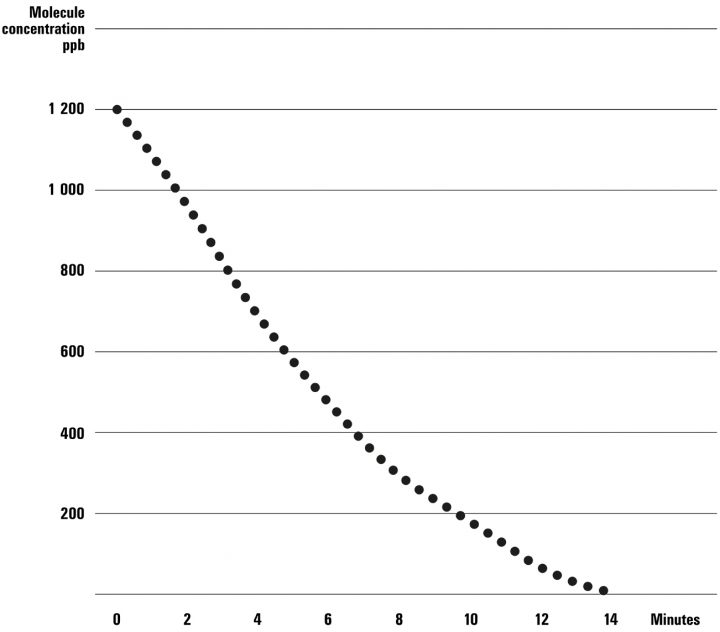 Lab-tested technology of air purification
Livsdal's air purifiers deliver certified clean air. In a series of tests carried out at the Camfil Tech Center in Trosa, Sweden, Livsdal air purifiers were shown to reduce 0.3-micron particles in a 20 m3 chamber from 50 million per m3 down to 2 million particles per m3 in 25 minutes at medium speed.
The second test showed the complete elimination of toluene molecules from 1,200 parts per billion down to zero in just 14 minutes at medium speed.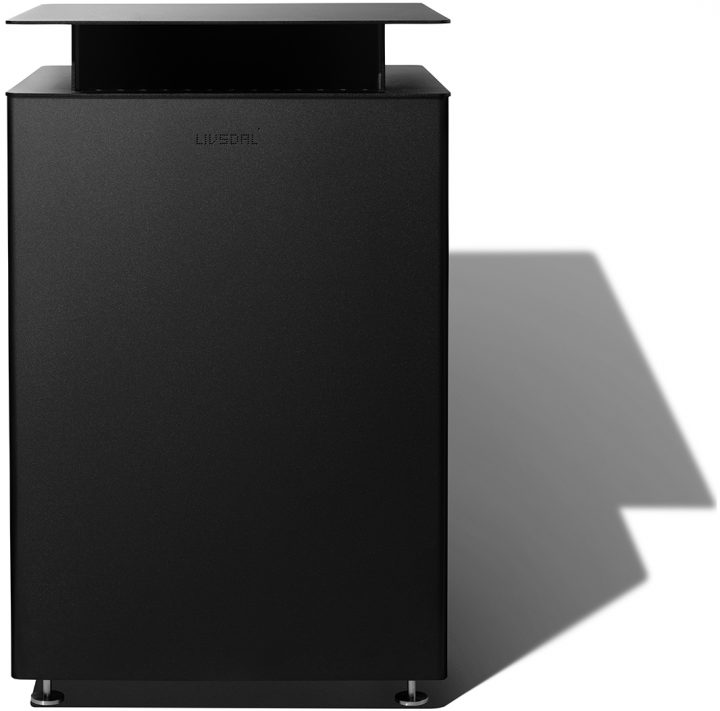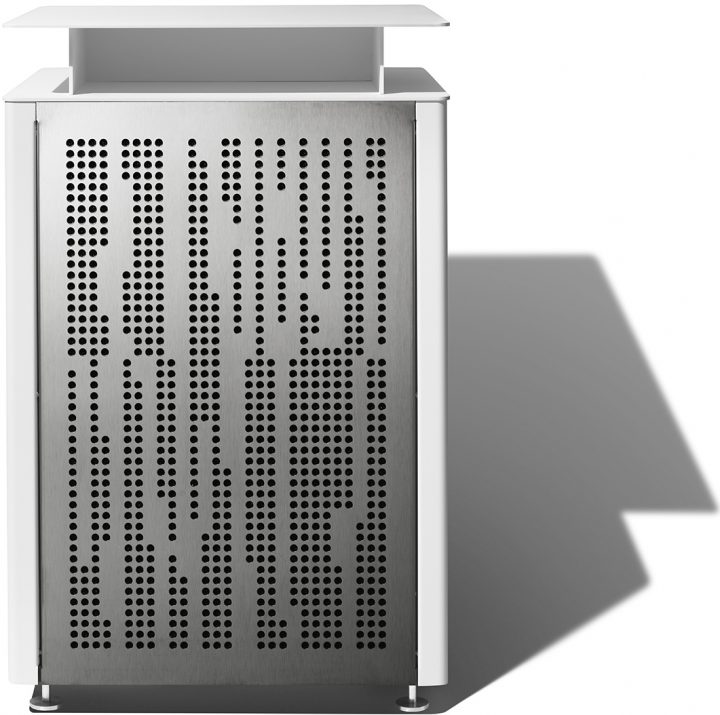 Make the right decision when the indoor environment is to be corona-secured, regardless of whether it is an office or, for example, a classroom
High-quality air purifiers are an important tool for minimising the spread of the coronavirus, which can lead to COVID-19, which is transmitted via large droplets or extremely small aerosols with the ability to float around in the indoor air for a period of hours. This has been stated in the scientific publication It is Time to Address Airborne Transmission of COVID-19, signed by Professor Lidia Morawska, WHO Collaborating Centre for Air Quality and Health, together with 239 other international researchers in July 2020.
Air purifier against viruses, the coronavirus and covid-19
Why air purifiers?
Wondering which particles are captured by our air purifiers? Want to know why ventilation at work doesn't provide clean air in the same way as air purification? Want to understand why it's important to ventilate to get in oxygen, but that you get air pollutants in the supply air, at the same time? Wondering how loud a Livsdal air purifier sounds? Answers to most of the questions likely to be asked can be found on our FAQ page.
Find the answers on our FAQ page
Many air purifiers are completely useless. But;
"There are three or four air purifiers that are good. Swedish Blueair is one. Camfil City M, Qleanair and for example IQ Air. But clearly the best is Livsdal, which contains all the necessary filters. I have not seen anyone who is better. They have larger filter surfaces than others and most carbon filters of all. "
Anders Hedström is an adviser to the WHO's Collaboration Center at Queensland University of Technology and works, among other things, to develop a new standard for air purification, and also as a consultant to the aviation industry regarding air purification.